When I was a child, I was so fascinated with Lewis Carroll's novel, Alice's Adventures in Wonderland. It's an extraordinary story that transports me to the world of fantasy, thanks to my creative imagination. However for those who don't want to play with their mind, Tim Burton had a good news for you! He will bring the Wonderland into the silver screen. Before this movie hit the theaters near you, let's take a look at the fashion styles of the cast.
Mad Hatter played by Johnny Depp
To achieve the "Hatter" look in the novel's "A Mad Tea-Party" chapter, Johnny Depp sported an odd look with wild hair, oversized bow tie and large pins with 10/6 label on his giant hat.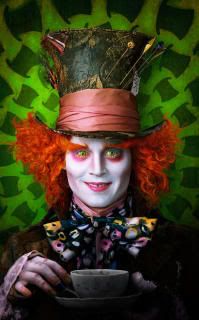 White Queen Played by Anne Hathaway
To get the White Queen's look in "Through the Looking Glass", Anne Hathaway will wear a white long hair with fairer complexion.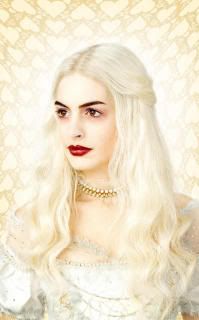 Alice played by Mia Wasikowska
To achieve the perfect Alice's look, Burton said that Mia is the only character in the movie that will not be enhanced with heavy make up and digital manipulation.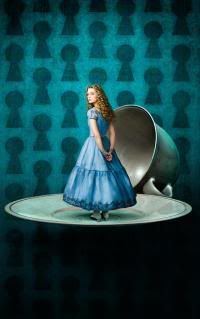 Red Queen played by Helena Bonham Carter
Originally the Red Queen is illustrated as a legless chess piece. For the movie, Bonham Carter's head will be digitally enlarged to about three times of its actual size.



Tweedledee and Tweedledum played by Matt Lucas
Although they were not specified as twins in the novel,Tweedledee and Tweedledum will be twins for the movie.


Source